---
MOT Testing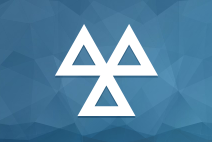 Book Online
---
LOT MOT Croydon are an MOT Testing Centre located on Hampton Road in Croydon.
We offer completely unbiased MOT Testing in Croydon. Unlike a lot of other MOT testing stations, we don't look for unnecessary reasons to fail your vehicle. To prove this we offer NO PASS NO FEE testing.
We offer NO PASS NO FEE on all MOTs, should your vehicle fail the MOT Test you don't pay us a penny – its that simple, you can't lose.
We will, where appropriate and practical make minor adjustments to assist a Customer's vehicle in passing its MOT free of charge.
We don't want you to fail!
If  we do have to fail you we will always show you the reason why, and we will advise you on how to go about fixing the fault also.
We aim to please all our customers by being friendly, helpful and courteous at all times, customer service for us is a huge must.
Motorbike Mot Croydon
We now offer Motor bike Mots at our site on Hampton Road, give us a call on 02086840955 to book, or you can book via our website.
AIR CON REGAS CROYDON
We offer a Air Conditioning recharge service here at our MOT Test centre call 02086840955 to book your appointment
A car air conditioning system will lose approximately 10% of its refrigerant every year, on average. Recharging the air con means replacing this lost refrigerant. It's sometimes known as an air con 'regas'.
In most cases, manufacturers recommend you service your vehicle air conditioning every two years
SERVICING, DIAGNOSTICS AND REPAIRS:
We offer servicing, diagnostics and repairs on all makes and models servicing starts from £99. We also do brakes, clutches, exhausts, and suspension work. Call us if you need any info on any of our services
OPENING TIMES :
Monday – Friday 9am – 5pm
Saturday – 9am – 2pm
Sunday – Closed